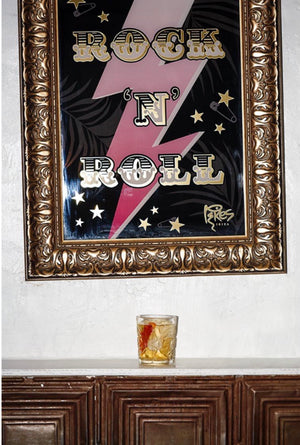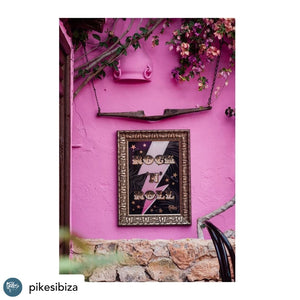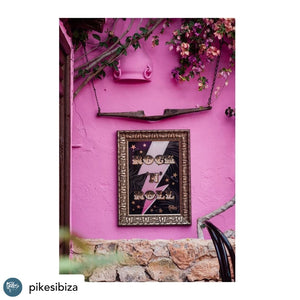 'Rock 'n' Roll' Pikes Ibiza print.
Our collaboration print with the one and only Rock n Roll hotel, Pikes Ibiza, is now available as a print. Adorn your wall with a limited edition copy of the art work which hangs in the legendary 'Freddies nightclub at the hotel! This way, you will always have a 'piece of Pikes with you, even when you're not there! 
About the Art.. 
The Piece is dedicated and inspired by Pikes' rich 'Rock n Roll' history. The stars representing the 'Rock 'n' rolll royalty' that have passed through the doors over the years... with some added pins for anarchies sake! The imposing pink lighting bolts a tribute to the energy and vibe associated with the hotel.  
UNFRAMED: SIZE: A3 
LIMITED NUMBERS: Signed